Remember when I said I bought 20 records for $2??!! Well, I finally decided to put some to use. I already had everything I needed, so I didn't have to buy any supplies. I used the tutorial I found on DigsMagazine.com. I did, however, use clear scotch tape instead of packing tape and I Mod Podged the entire thing to keep the picture from cracking. I'm terrible at math, so Dave had to measure the second piece to make sure that they fit together. It came out pretty well! (Inside is the green balaclava from a few posts ago, I'm so proud of my fancy handmade gift!)

I'm still working on the Quick Cabled Scarf, I got a little bored. There are only 4 repeats left, so I should finish it the next time I sit down with it. It's looking pretty good. I still have to finish up that embroidery and make one more gift.

Christmas shopping is just about done. I got Dave's last gifts today in Historic Smithville. There was a store that had just what I needed :-) I also stopped by Tomasello Winery and picked up a few bottles of Almonique for gifts and our X-mas Party. My mom had given us a bottle last year and I pretty much loved it.

Alright, I'm going to stop procratinating and get some things done.


Currently Rockin':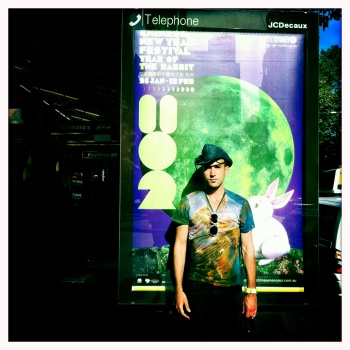 Artist: Sufjan Stevens
Album: Greetings from Michigan: The Great Lake State
Song: All Good Naysayers; Speak Up!
"MICHIGAN is the inaugural entry of THE 50 STATES, a cumulative recording project by Sufjan Stevens unparalleled in its panoramic enterprise: a record for each state! You think he's kidding, don't you?" -www.sufjan.com