the other day i had this urge to play outside.
dave and i always pass this park when we go to our parents houses.
my bff and i decided to go check it out.
they used to make canonballs there. (karen, it's called the weymouth furnace in the book i sent you).
besides the furnace, there isn't really much there.
we took lots of pictures anyway.
i even took a few holga shots :-)
i finished my mothers day gift (haha). it took forever because i couldn't find inkjet fabric. i'd like take some pictures of it tomarrow. we'll see.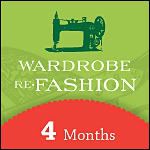 I, knitxcore, pledge that I shall abstain from the purchase of "new" manufactured items of clothing, for the period of 4 months. I pledge that i shall refashion, renovate, recycle preloved items for myself with my own hands in fabric, yarn or other medium for the term of my contract. I pledge that I will share the love and post a photo of my refashioned, renovoted, recycled, crafted or created item of clothing on the Wardrobe Refashion blog, so that others may share the joy that thy thriftiness brings! Signed knitxcore.

i'm so glad etsy purchases don't count. i'd be in trouble.
fleet foxes - he doesn't know why