I really did intend to write a ton today and yesterday, but I've been knee deep in
top secret knitting
and I've been comissioned to put together a cosplay outfit for a friend's little sister. So, I'm pretty busy.
Unfortunately, the pressure has my head feeling like it's going to explode. I haven't had a migraine since I cut out caffeine, but today one is rearing his ugly little head and I just want to hide under a a pile of blankets after taking a handful Motrin PM.
Luckily, I had already started writing this post before my eyeballs started throbbing.
Without further adieu (read: whining), I present another installment of "fivethingsiamfreakingoutaboutfriday":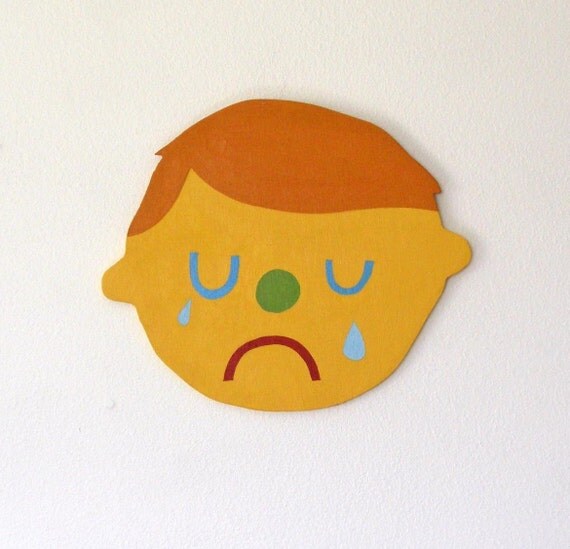 OMIGOD. How have I never seen HermanMarie's work before this week? Their shop is full of fantastic wooden paintings. I can't decide which one I love the most. This
Sad Face wooden wall hanging
would look great in my studio!
Erlend Oye - "Boys Don't Cry".
I love Erlend Oye more than I love sleeping in, and I can nap like a boss. He's so good (and he's not bad to look at either!).
Okay.
That was about all I could muster. I'm going to toss the heating pad in the microwave and snuggle up with a kitty or two.
What are you loving this week? Have you done anything amazing? Share a link in the comments!